It's officially 2019 and I want to reflect on which recipes were my most popular recipes of 2018. Do you want to see what everyone's favorite recipes were on Cookie Dough and Oven Mitt last year? ME TOO!
I can't believe I've been blogging since February of 2013. You may notice that some.. well, most of these recipes are from years other than 2018. Two of the recipes on the list are even recipes that I updated last year. I took new photos of them and reformatted the post with some great tips and tricks.
Are you wondering how I determined this list? The answer is pretty simple. I just used my Google analytics which is just all the visitor stats for Cookie Dough and Oven Mitt. I grabbed the top 25 recipes that brought most of the traffic.
These Peanut Butter Zucchini Bars are moist peanut butter squares full of shredded zucchini and carrots and topped with a cream cheese frosting. Get the Recipe.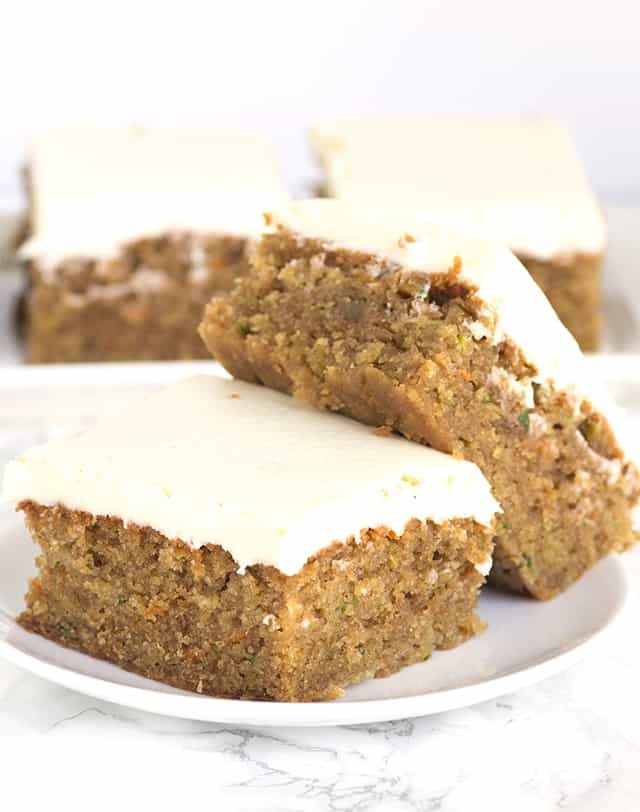 Reese's Stuffed Peanut Butter Cookies that are dipped in chocolate and sprinkled with peanuts are the only cookies I need in my life. They are giant cookies, fully loaded with peanut butter, and have a full-size Reese's cup in the center. Get the Recipe.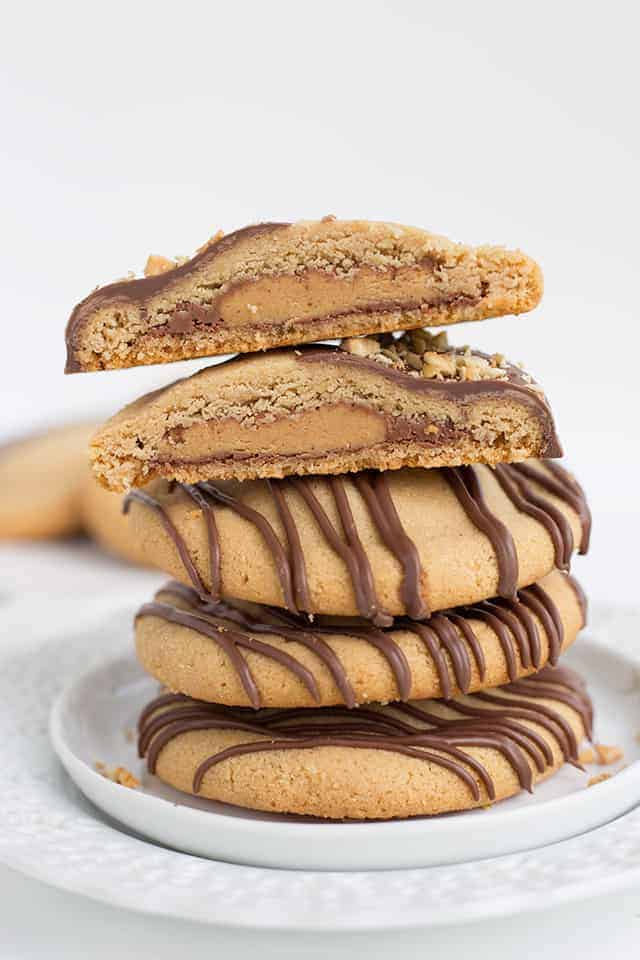 These Easy Mint Chocolate Cookie Trifles are layered with chocolate pudding, mint chocolate cookie crumbs, and green peppermint whipped cream. Get the Recipe.
Sweet and tart strawberry rhubarb cheesecake topped with whipped cream and a strawberry rhubarb compote. It's filled with strawberries and rhubarb that's been cooked down to a paste and swirled into the cheesecake! Get the Recipe.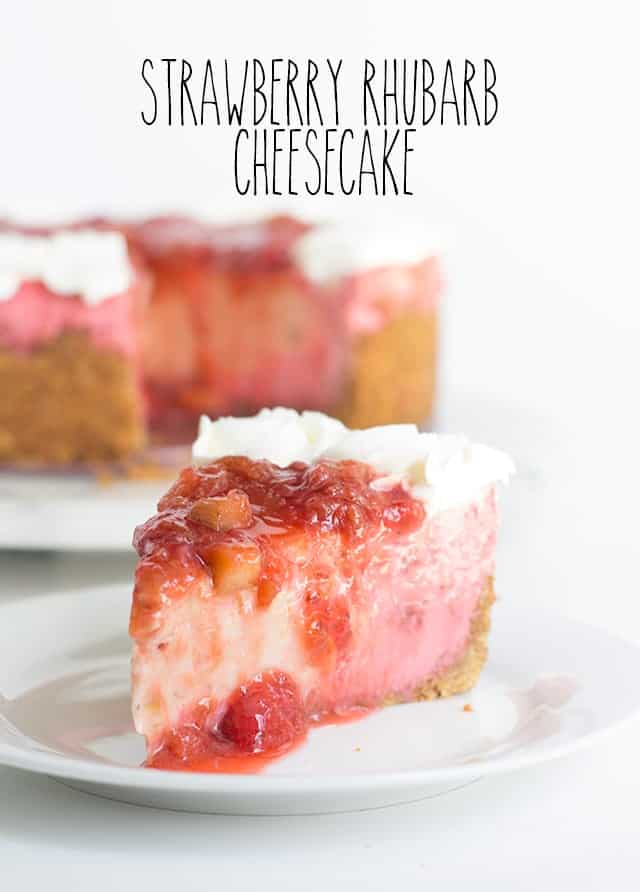 These chocolate trifles for two are rich, over the top, and a chocolate lovers dream dessert. There are so many layers of chocolate stuffed inside this glass, you won't know which one you like more! Get the Recipe.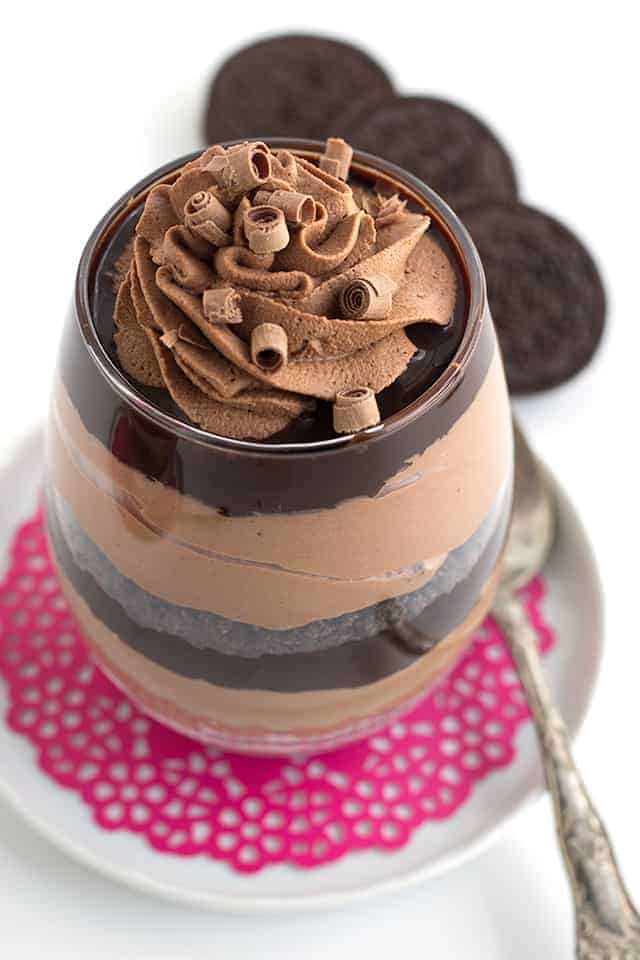 These rich, fudgy chocolate crinkle cookies are soft and perfect for Christmas! The chocolate cookie dough is rolled in powdered sugar and baked to get its beautiful crinkle effect. They're easy to make and everyone loves a homemade cookie! Get the Recipe.
This dense chocolate mocha layer cake with coffee frosting will excite any coffee lover or chocolate cake fanatic. It's the best of both worlds! The dense chocolate cake has strong coffee baked into it, a drizzle of coffee simple syrup to moisten it up, a healthy dose of coffee frosting and last but definitely not least chocolate ganache for the finish. Get the Recipe.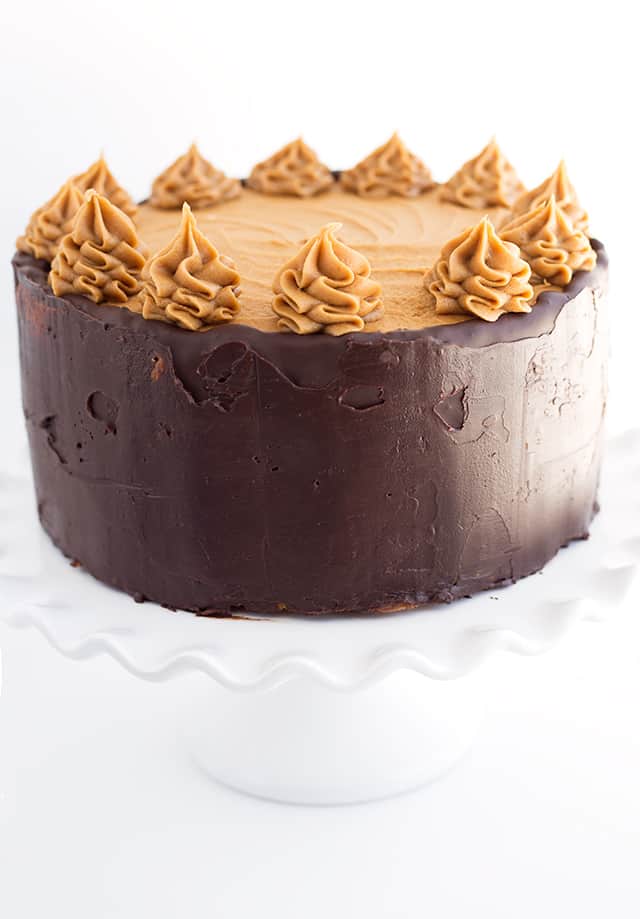 Strawberry sweet rolls are the perfect spring treat! The dough is made with a strawberry cheesecake coffee creamer that add a nice strawberry flavor. Inside the sweet rolls is cream cheese and strawberry pie filling that not only smells amazing while being baked but tastes amazing too! Get the Recipe.
German chocolate truffles that have toasted coconut and pecans inside of them! You know that German chocolate filling for cakes? Yeah, that's what these truffles are made of, along with some German chocolate to help firm them into balls. Seriously, the tastiest Easter treat ever. Get the Recipe.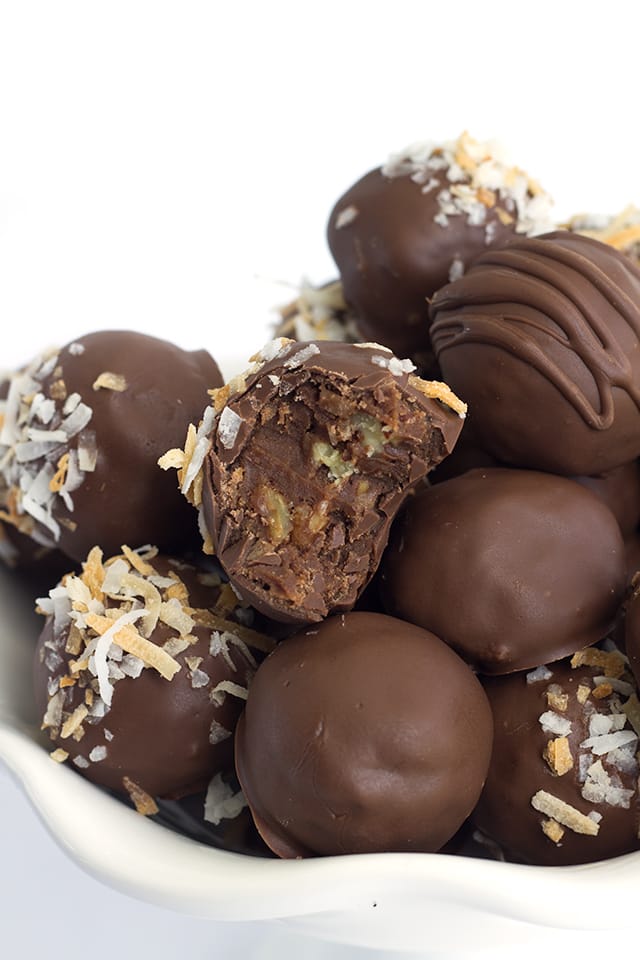 Coffee cupcakes with coffee buttercream are downright delicious. They're the ultimate coffee desserts! Coffee infused cupcakes filled with whipped mocha ganache and topped with coffee buttercream frosting. Get the Recipe.
Coffee cheesecake is packed full of coffee flavor. It's rich in flavor and incredibly creamy. To finish the coffee cheesecake, I added coffee whipped cream and chocolate covered espresso beans. The best baked cheesecake recipe for coffee lovers! Get the Recipe.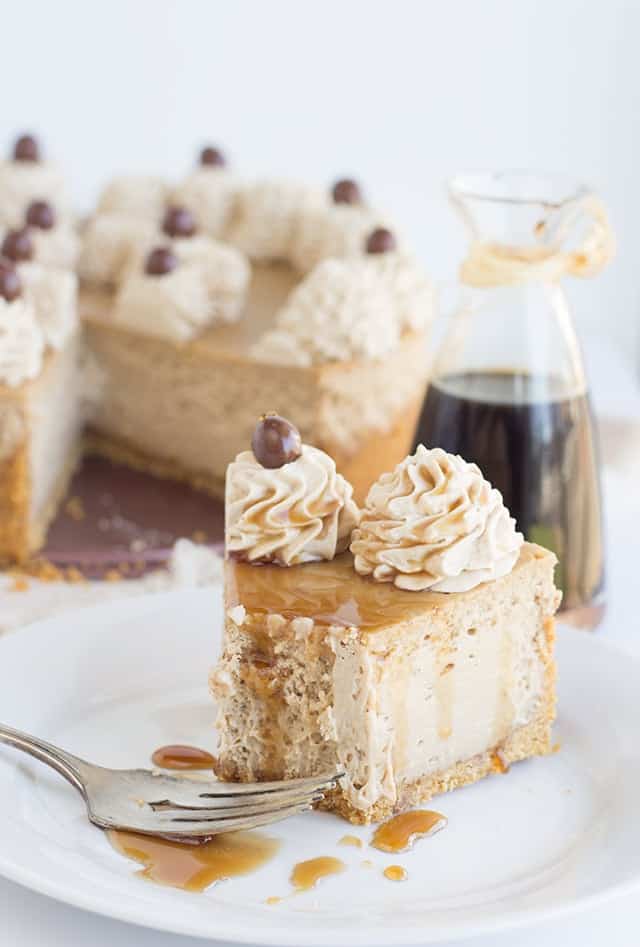 This slow cooker apple cinnamon french toast makes the perfect brunch! It's a fun twist on the one offered on the pack. It's loaded with chunks of apple and apple juice as well as a packet of McCormick's Good Morning Recipe Mix loaded with brown sugar, molasses, allspice, clover, and even apple! Get the Recipe.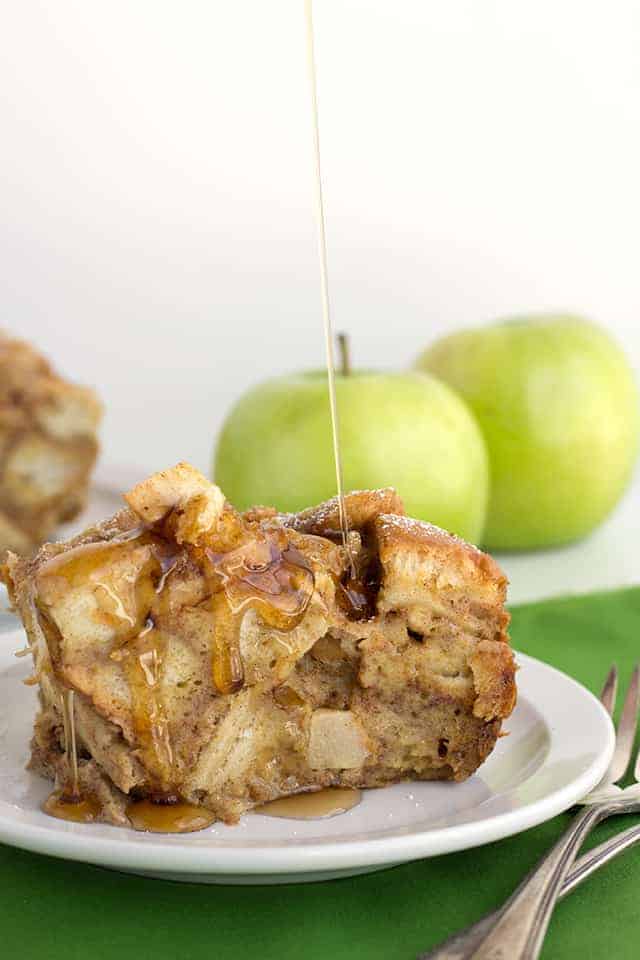 Pineapple upside down sugar cookies are the perfect summer treat and after that tasty pineapple and cherry are gone, you still have a soft, fluffy sugar cookie! These are easy to pick up and eat but can leave you slightly sticking from all of that buttery brown sugar glaze. Get the Recipe.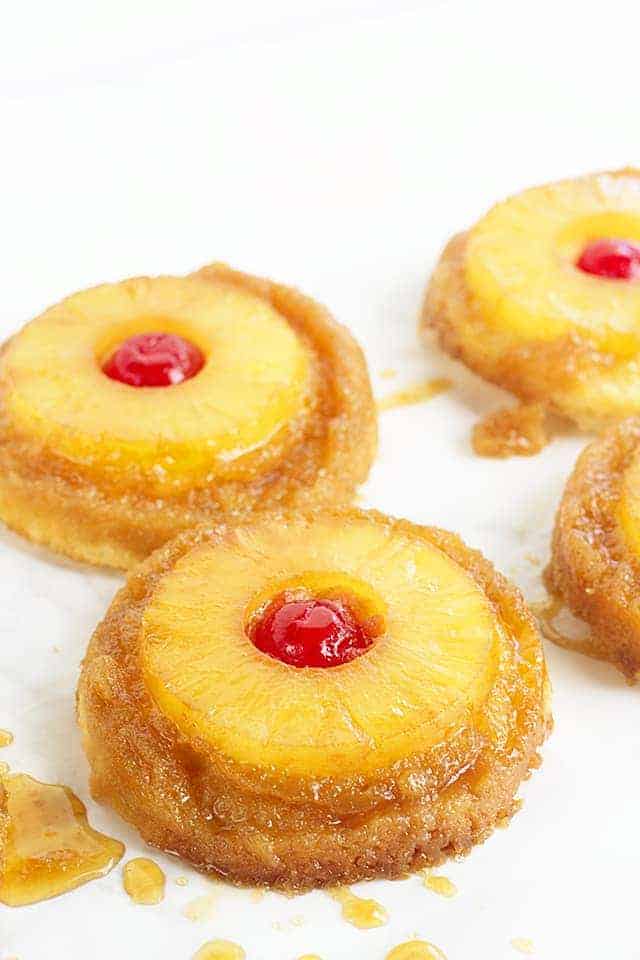 Baked churros are just as good as fried churros! Homemade churros cooked in the oven come out golden brown, with a crunchy exterior and a soft interior. This baked churros recipe is incredibly simple to make, and you don't have to worry about hot oil! Get the Recipe.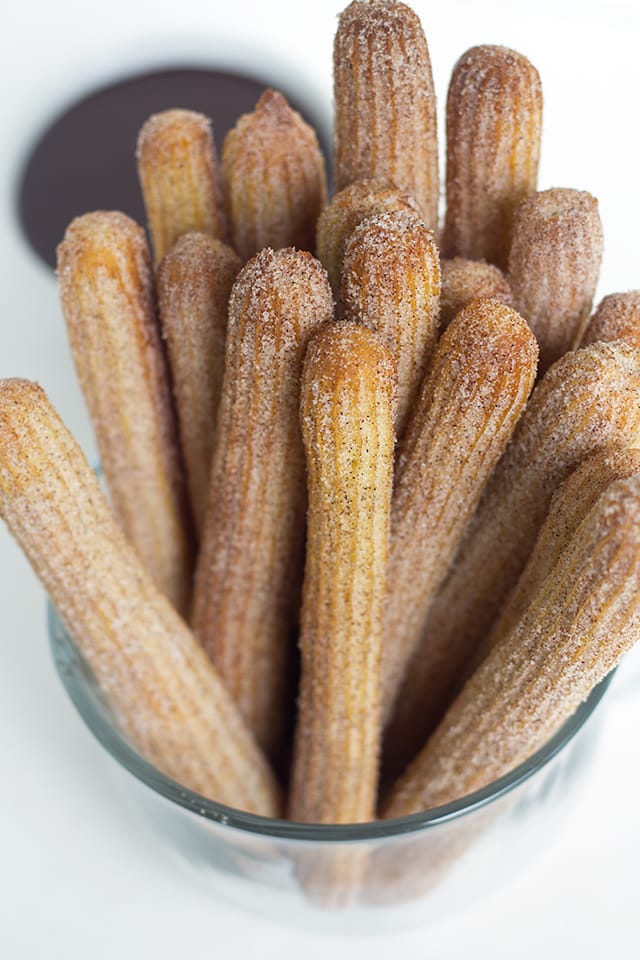 Vanilla fudge is smooth and creamy and so delicious. It's packed full of specks of vanilla bean too! This vanilla fudge recipe is so simple to make, and it's fudge made with marshmallow creme, aka marshmallow fluff! Get the Recipe.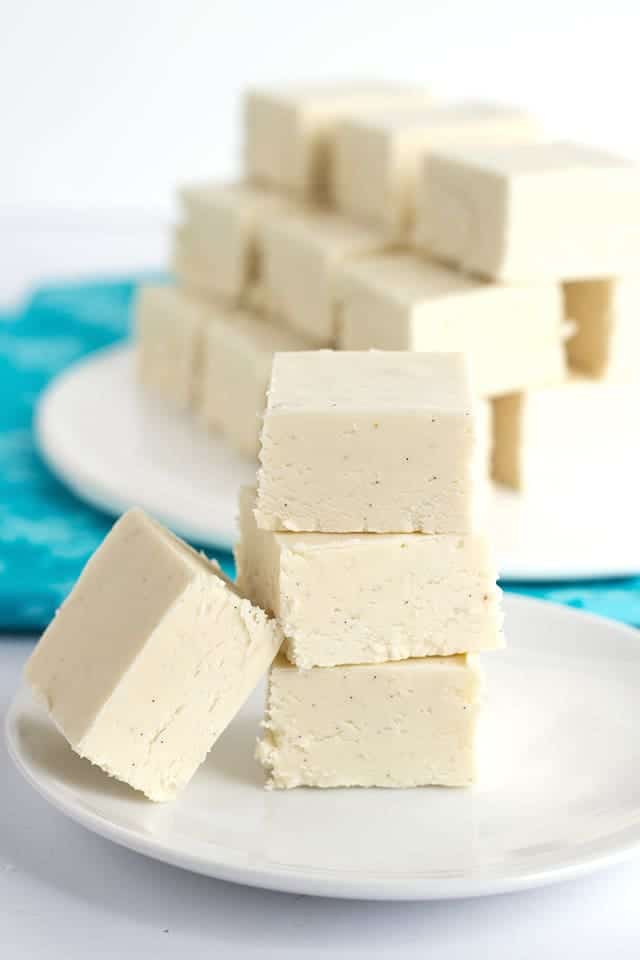 These are the best zucchini bars! They taste like a moist spice cake with a cream cheese frosting. You'll find cinnamon, shredded zucchini and carrots, and walnuts in these zucchini bars. This is one of the best zucchini recipes I can think of! Get the Recipe.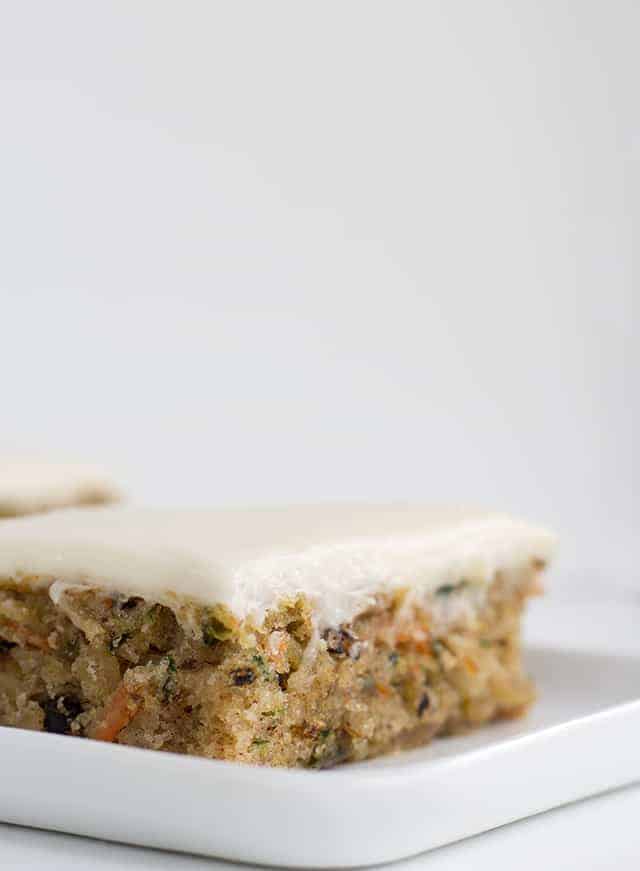 Rock candy is easy to make and it's a fun way to teach kids about science, too! Colored sugar crystals magically grow into delicious hard candy. This rock candy recipe has been in my family for years. Get the Recipe.
This carrot cake with caramel buttercream is the perfect Easter dessert! This carrot cake recipe is so moist and tender. It's made with vegetable oil instead of butter. It's spiced up with some cinnamon and nutmeg too. The frosting is a swiss meringue buttercream with a caramel sauce added to it. Plus, sandwiched between each cake layer is even more caramel! Get the Recipe.
Harry Potter's butterbeer fudge is packed full of butterscotch chips and rum flavoring. It has a crumbly texture, just how I like it! Harry Potter fans will love for you making this. Get the Recipe.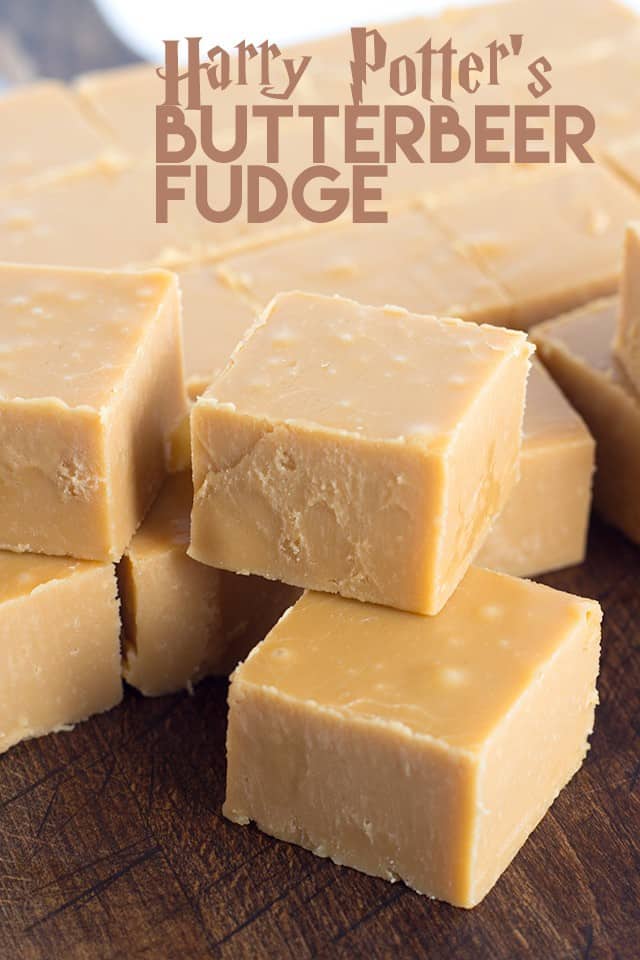 This super decadent triple chocolate cheesecake will surely please any chocolate lover. Sure, it's a little over the top but I have no regrets! It has a chocolate oreo crust, a rich chocolate cheesecake filling, and a milk chocolate ganache topping. This is totally optional, but you can take it over the top with a chocolate whipped cream! Get the Recipe.

This chocolate peanut butter layer dessert is packed full of flavor! There's a sweet and salty pretzel crust, a peanut butter cheesecake layer, chocolate pudding, hot fudge, and whipped cream. Add a drizzle of peanut butter on top with some chocolate curls! Peanut butter desserts don't get tastier than this one! Get the Recipe.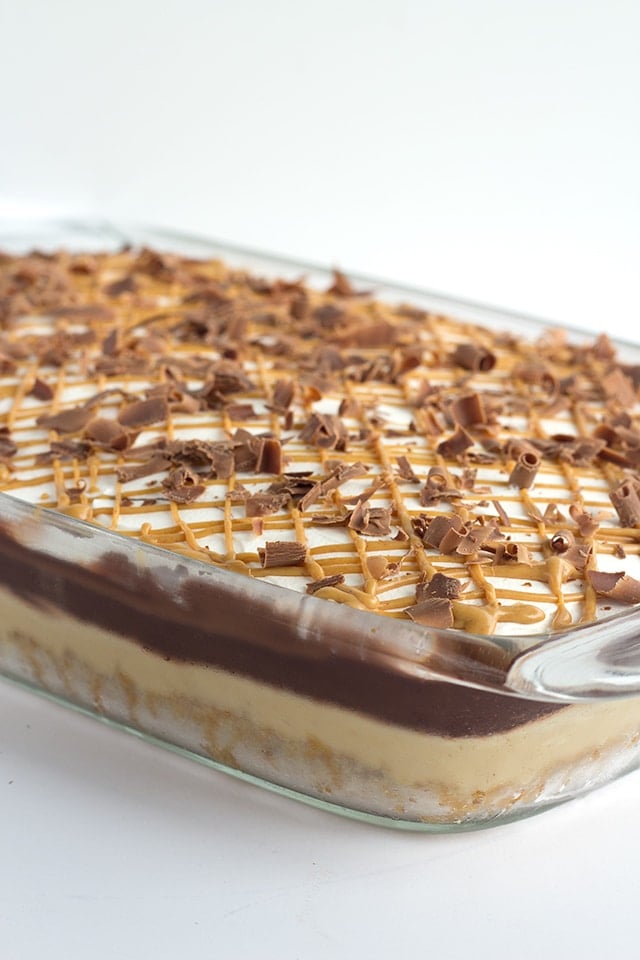 Churro Ice Cream Cups that are easy to make and fun to eat! They're piped on cupcake tins for the perfect serving size and baked, not fried, so they're a little better for you. They're perfect for summer parties and everyone eats their cup so no dirty dishes. Total bonus! Get the Recipe.
With this Five Christmas Cookies One Dough, you can use one dough to make an entire Christmas cookie box for gifts. Add chocolate chips, m&m's, kisses, jam, or roll them in sprinkles!
Get the Recipe
.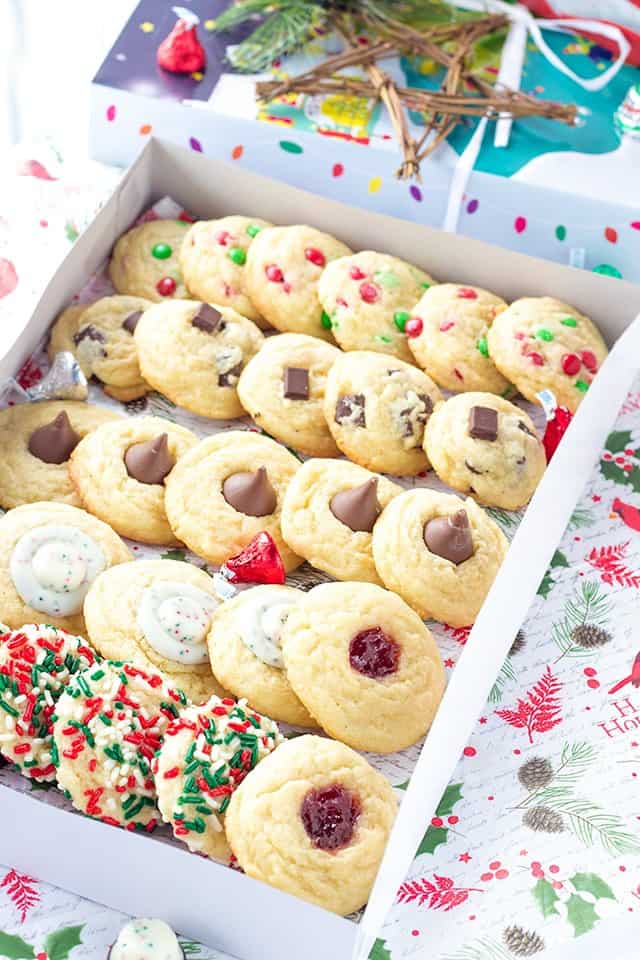 I just had to share this strawberries and cream cheesecake with you. Valentine's day is right around the corner and strawberries are always a big hit! This cheesecake has a cookie crumb crust, a layer of strawberry cheesecake, and a vanilla cheesecake layer on top. Did I mention, there's a sweet truffle surprise inside too! For the big finish, I added tall swirls of whipped cream and strawberry cream truffles! Get the Recipe.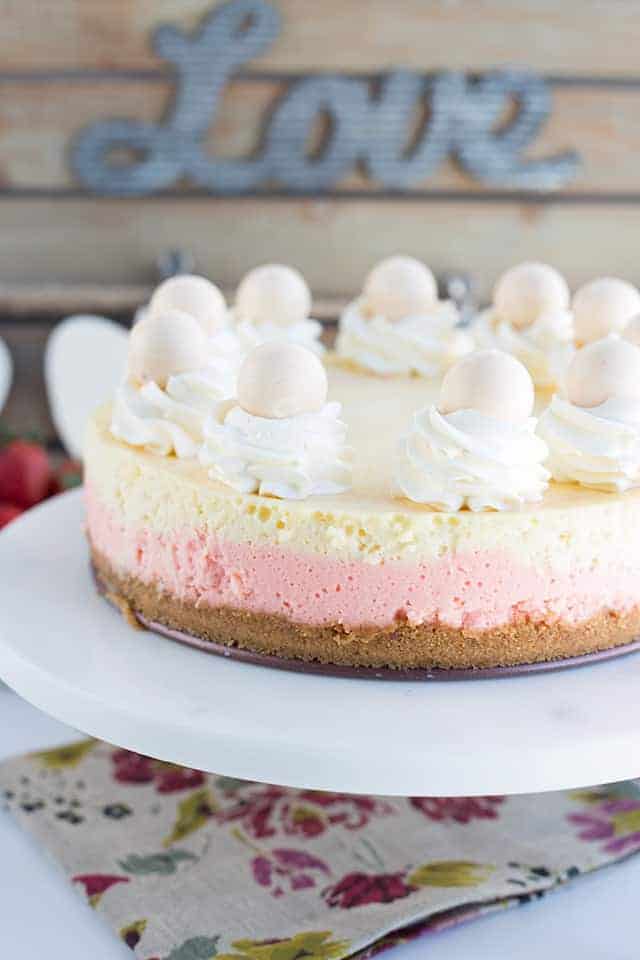 This monster cookie dough dip is inspired by the monster cookie and whipped until light and airy. It's loaded with peanut butter, oatmeal, candies, chocolate chips. Serve with pretzels for a sweet and salty taste! Get the Recipe.