This Lemonade Sparkler Cocktail tastes so fresh. It's sweet from the simple syrup and tangy from the fresh lemon juice. It has a hint of mint to it from the fresh mint leaves and a kick from the gin. The flavors and addition of sparkling lemon water make for a great summer cocktail!
OXO sent me 7 peelers the other day. I grabbed up the citrus prep peeler and zester to try out. One side is an incredibly sharp blade to peel the rind off from any citrus and the other side has holes to zest the citrus with. It works like a charm.
I peeled a lemon and wrapped it around the inside of the glass using ice to help hold it in place. It added a nice pop of color to the glass and says, "Hey, I'm a lemonade cocktail!"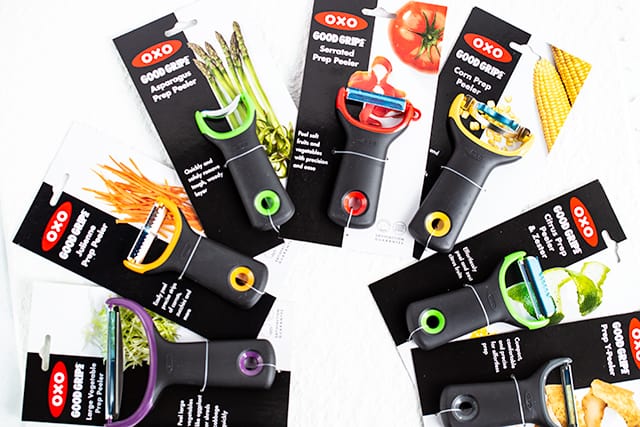 Ingredients for the Lemonade Sparkler Cocktail
lemon - the juice and zest
simple syrup - recipe below
gin -optional but highly recommend
sprig of mint
sparkling lemon water - any sparkling water will work
ice - lots of ice to keep that gin and lemon cocktail chilled.
How to make this Lemonade Cocktail
When making this gin and lemon cocktail, you'll want some simple syrup made up. Simple syrup is equal parts sugar and water. Let it come up to a boil and allow the sugar to dissolve completely without stirring. This will take about 4 minutes. Let it cool completely.
Next step is to wash your lemon well. If you want your drink to look like mine, you'll need that lemon peel to be inside your glass with your tasty lemonade cocktail.
Using the OXO citrus peeler. begin peeling the outside of the lemon starting at the top of the lemon and peel around the lemon creating one long continuous strip. If it breaks, pick up where you left off and continue peeling a continuous strip. You should be able to piece together the strips of lemon zest for the inside of the glass.
Begin wrapping the lemon around the inside of the glass. Add ice to hold the lemon zest in place.
Add ice, lemon juice, simple syrup, and gin, in the shaker. Shake well and pour into prepared glass. Add the mint and serve.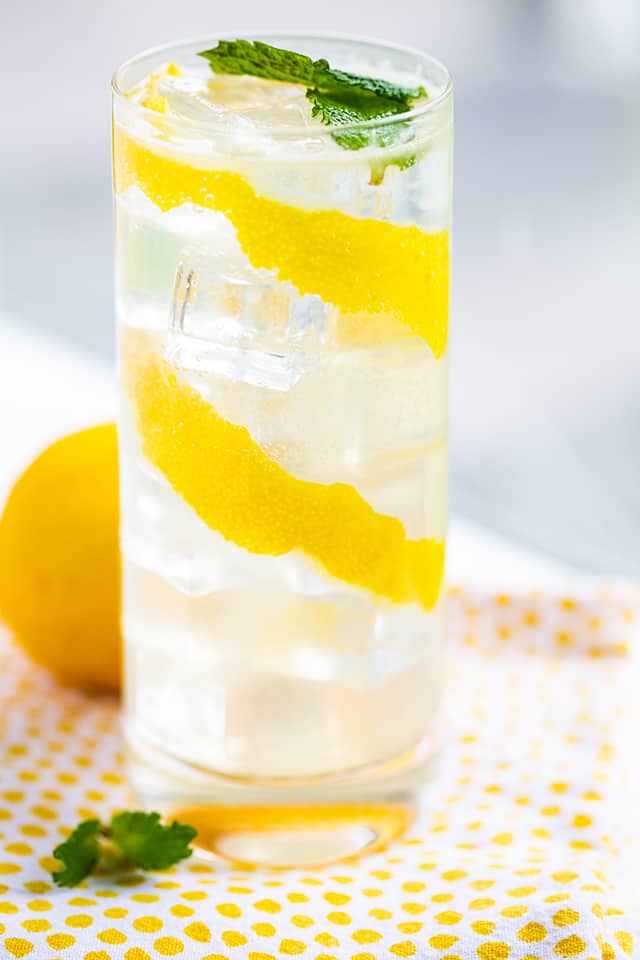 Other great lemon cocktails to enjoy this summer:
Lemon and Rosemary Bourbon Sour