So, here is how this whole amish friendship bread ordeal went down. My mom calls me one night to tell me her friend was bringing me some amish friendship bread starter. I was super pumped about it. She said the day we were going down to see them that her friend would give it to her. I was thinking oh wow! This woman, whom I know of because I worked with her, but never really spoke to her, was so very thoughtful.
The day came and gone and mom's friend brought starter for a couple co-workers and none for me. If that isn't a kick in the teeth, I don't know what is. Being the angry, spiteful person I am, I set out to find my own starter, not because I really particularly wanted it, but because I was supposed to be getting some and didn't.
Thanks to Friendship Bread Kitchen I was able to make my own starter and get the directions for the 10 days of fermenting and feeding it. Let me just say, I had a bunch of starter and very few people to hand it out to. I ended up freezing several bags and gave one to my mother-in-law and one to my husband's co-worker.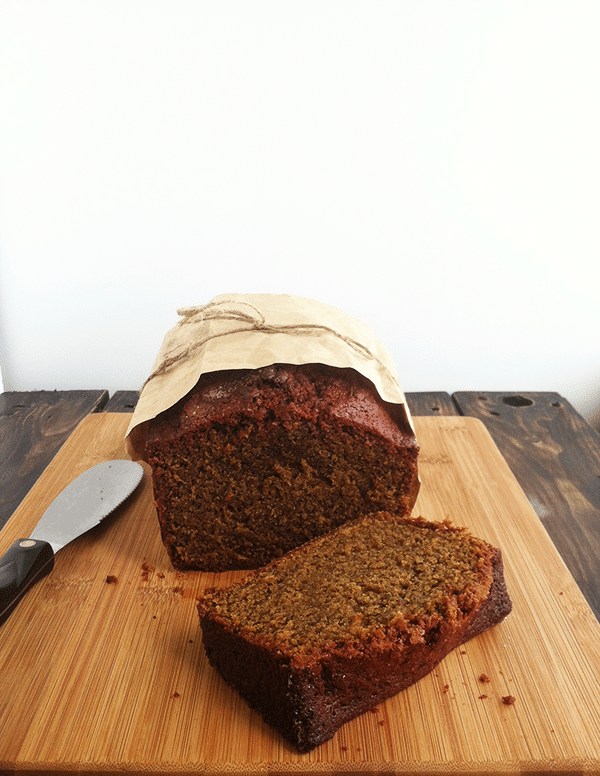 It is a moist bread. I flavored mine with one chocolate pudding, but I think I would add two next time.
Amish Friendship Bread
Ingredients
Amish Friendship Bread Starter
1

pkg.

active dry yeast

¼

cup

warm water

(110-115 degrees)

1

cup

all-purpose flour

1

cup

granulated sugar

1

cup

milk
Instructions
For the starter
In a small bowl, dissolve yeast into the warm water. Sprinkle a teaspoon of sugar into the bowl and let it sit for 10 minutes. The mixture should be bubbly.

In a non-metal container, add the rest of the sugar and flour. Whisk together thoroughly to prevent the flour from lumping.

Slowly whisk in the milk and yeast mixture.

Cover and let stand until the mixture is bubbly. Make sure the plastic wrap is loose on the bowl.

Transfer into a large Ziploc bag or keep in the bowl.

This needs to be kept at room temperature for the next 10 days. If you refrigerate it, it will prolong the fermenting. Also, do not use any metal utensils in the starter. The starter will look like a thick pancake batter. Some days depending on how warm it is in your kitchen the starter can become very bubbly.

Day 1: Do nothing.

Day 2: Stir the mixture or give the bag a few shakes.

Day 3: Stir the mixture or give the bag a few shakes.

Day 4: Stir the mixture or give the bag a few shakes.

Day 5: Stir the mixture or give the bag a few shakes.

Day 6: Feeding time. Add 1 cup all-purpose flour, 1 cup granulated sugar, 1 cup milk. Stir the flour and sugar together to help prevent lumps. Slowly add the milk and starter into the flour while stirring. Remember no metal utensils!

Day 7: Stir the mixture or give the bag a few shakes.

Day 8: Stir the mixture or give the bag a few shakes.

Day 9: Stir the mixture or give the bag a few shakes.

Day 10: It's time to bake!

First, it's feeding time. If you put your starter in a Ziploc bag, pour it into a non-metal bowl.

In a large bowl, stir together 1 ½ cup flour and 1 ½ cup sugar.

Slowly add 1 ½ cup milk and the starter to the flour/sugar mixture while stirring constantly to avoid lumps.

Separate the starter into Ziploc bags. 1 cup should go in each bag to hand out to a friend or freeze. If you freeze the mixture, when you want to use it just thaw it out completely. It will start to bubble when it's thawed. You can use it immediately. Make sure before you place it in the freezer you feed it though.

Another option is to repeat the 10 days with your starter.

Save a cup out for your bread.
For the Bread
Preheat the oven to 325 degrees. Grease your loaf pan.

In a large bowl, whisk together the starter, oil, milk, and vanilla.

Once combined, add one egg at a time and whisk until incorporated.

In a separate bowl, whisk together the sugar, cinnamon, baking powder, baking soda, salt, instant pudding, and flour.

Slowly whisk the dry ingredients in a little at a time into the wet mixture. Make sure there are no lumps in the batter.

After everything is combined, pour into your loaf pan.

Place in the oven for 1 hour or until done.

Let the bread cool in the pan for 10 minutes and then turn it out onto a cooling rack to finish cooling.
Nutrition
Calories:
557
kcal
Carbohydrates:
116
g
Protein:
9
g
Fat:
6
g
Saturated Fat:
3
g
Cholesterol:
82
mg
Sodium:
371
mg
Potassium:
218
mg
Fiber:
2
g
Sugar:
51
g
Vitamin A:
165
IU
Calcium:
106
mg
Iron:
2.8
mg
(Nutrition facts are an estimate and not guaranteed to be accurate. Please see a registered dietitian for special diet advice.)
I hope you enjoy the Amish Friendship Bread!