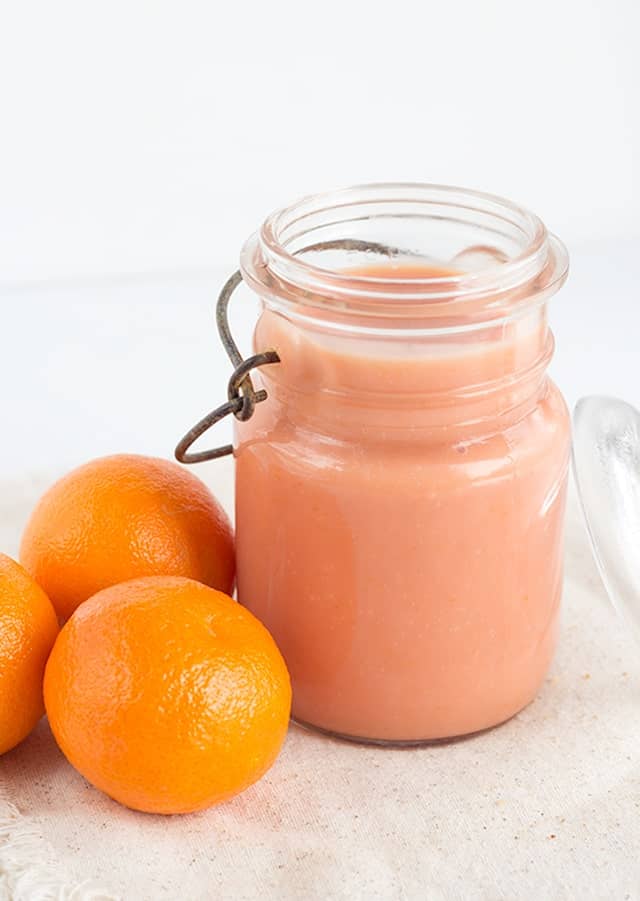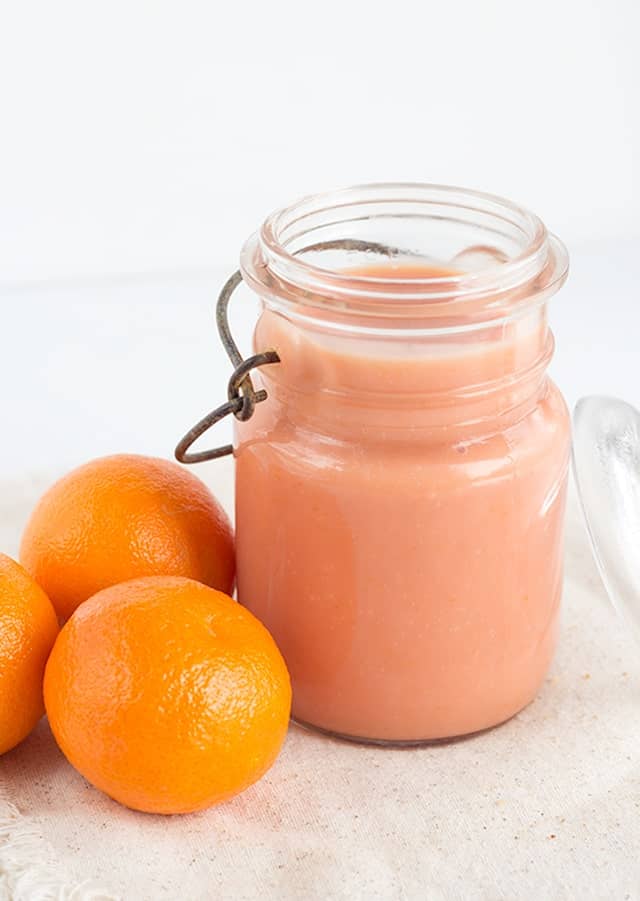 It's the season of blood oranges right now and I couldn't help but to go pick some up and make a beautiful blood orange curd with it I love cutting into the oranges to find the unique colors inside. Sometimes they're orange with just a slight hue of red and other times it's just a deep red color. So, don't be surprised if your blood orange curd isn't the exact same color as mine. It's going to vary depending on your oranges.
The color is quite beautiful and it does remind me of my grapefruit curd that I made. Grapefruits are incredibly sweet right now since they are in season in January and February. Pick some up and see for yourself. Now that I'm thinking about it, I think I might pick up some grapefruit tonight to make something with in the near future.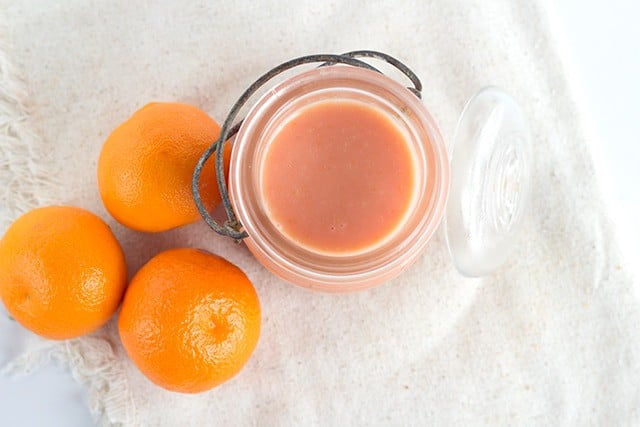 Another thing that I love about curd is that it can be put into a tart or added as a filling for a cake. I made an extra batch of the blood orange curd for a tart. That's the next recipe you can expect to be added. It's a chocolate and orange pairing, if you're curious. It was deeee-licious!
Blood Orange Curd
Ingredients
6

egg yolks

1

cup

granulated sugar

¼

teaspoon

. salt

¼

cup

cornstarch

zest of 2 oranges

2

cups

blood orange juice

3

T

. cold butter
Instructions
Place the egg yolks in a bowl and beat slightly. Set aside.

In a saucepan, add in the sugar, salt and cornstarch. Whisk to combine.

Add in the blood orange juice and whisk to combine. Turn on to medium heat and let it come up to a boil while whisking constantly.

Once it starts boiling, continue whisking and let boil for two minutes.

Pour half of the boiling mixture into the bowl with the egg yolks, whisking as you pour. That will help prevent the egg yolks from cooking.

Add the egg yolks and mixture into the saucepan and place back over the heat.

Let the mixture come back up to a boil and whisk and let boil for 5 minutes until thickened.

Remove from the heat and add in the zest and cold butter. Stir until incorporated.

Place the curd into a strainer with a shallow dish below it to catch the strained curd. Strain the curd for any cooked bits of egg.

Place plastic wrap on top of the hot curd and put in the fridge until completely chilled.
(Nutrition facts are an estimate and not guaranteed to be accurate. Please see a registered dietitian for special diet advice.)

This giveaway is brought to you by the bloggers below. Be sure to pay them a visit!
homemadehooplah.com | culinaryginger.com | serenabakessimplyfromscratch.com |cookiedoughandovenmitt.com |numstheword.com | adishofdailylife.com | swankyrecipes.com | livforcake.com | leelalicious.com | lifecurrents.dw2.net | platingsandpairings.com | thecompletesavorist.com | ourminifamily.com | thechunkychef.com | peasandpeonies.com | cookienameddesire.com
This giveaway is open until Sunday, February 28th, 2016 at 11:59 PM MST. The giveaway is only open to residents of the U.S. and Canada. Winner will be chosen randomly and announced in this post. We will email the winner, and if the winner does not respond in 48 hours, a new winner will be chosen. Prize value is $400 PayPay cash (USD).