Lately, I've had bananas foster on the brain. Not that I've made it yet, but I will. Eventually. Instead, I made banana bread with a dash of rum. Can I just say.. AHHmazing!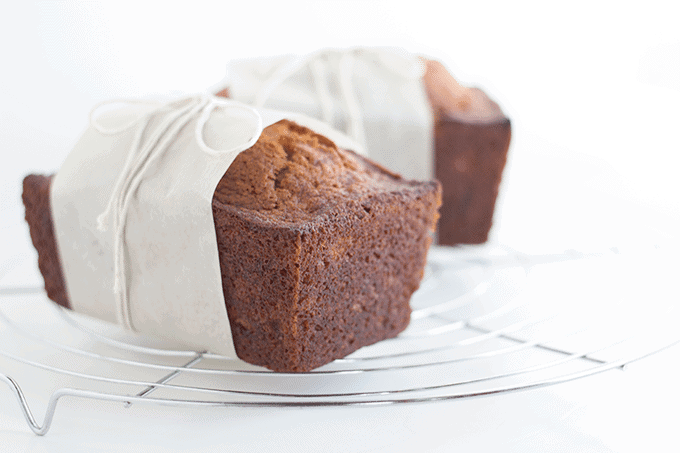 In all fairness, I love all banana bread. Zap it in the microwave to warm it up and throw a ton of butter on top. ommm. nom. nom. You can't taste the rum in the bread, I just think it adds a flavor. Something that makes the bread different than all other breads. I love it. I'm not much of a drinker, but I have a lot of alcohol. I enjoy using it in baked goods. Try it. You might love it!
I don't know if you noticed or not, but my loaves are mini loaves. There's just something a little bit cuter about them. You can easily use an 8 inch loaf pan. The recipe will work out just fine.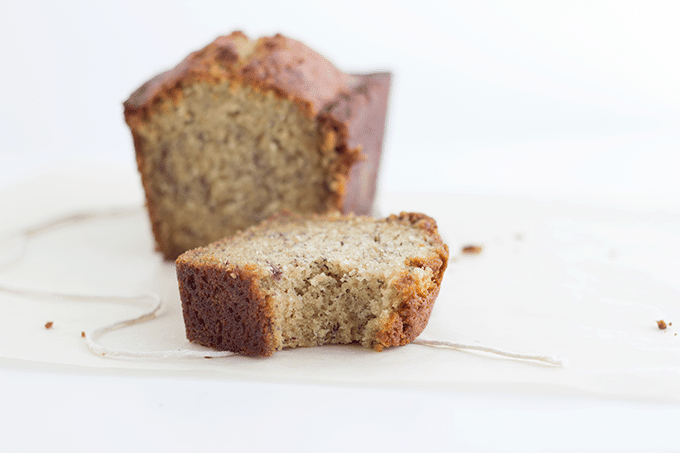 Whenever we go to the grocery store, it's a must that we pick up bananas. It used to be a must because Lucian, my son, ate them all the time. Now he thinks it's a must because he knows what they are. He refuses to eat them now, which is weird. He goes through phases rapidly. He loves food and then hates it. All except ranch. That's just love.
So, we have a lot of brown bananas. I try to throw them in the freezer for banana bread. Now it's time to clean out some of those frozen, brown bananas. So, yeah, we have a ton of this banana bread in the house right now.
I worked so hard on a couple of recipes this week and I ended up extremely disappointed with them. If you're wondering why there wasn't a recipe up Wednesday, this is way. I could not, for the life of me, pull a delicious recipe that I was completely satisfied with out of my brain.
Once I gave up, I sat down and wrote out this recipe for banana rum bread, went to the kitchen, and baked it. We taste tested it and I made another batch and here we are. Thank goodness this worked out for me, I would probably had a melt down if I failed one more time this week.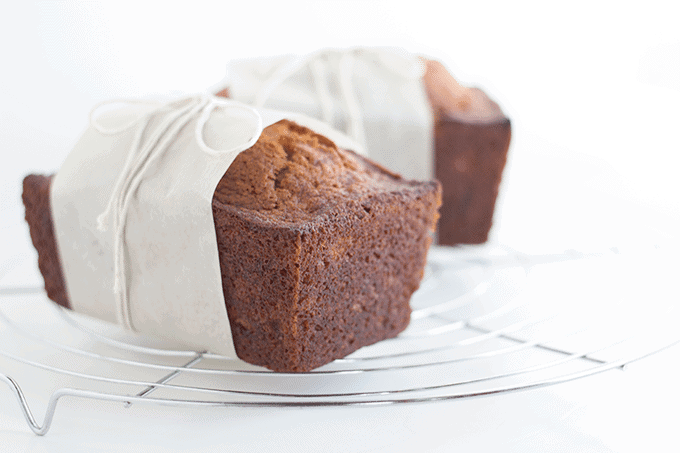 Banana Rum Bread
Instructions
Preheat oven to 350 degrees. Spray (2) 5.75X3.25x2.25 or (1) 8 inch loaf pan with nonstick cooking spray. Line the bottom with parchment paper and spray that.

In a microwave safe bowl, microwave butter for 30 seconds or until melted.

In a large mixing bowl, add in the brown bananas. Mash them thoroughly using a fork. Add in the melted butter, granulated and brown sugar, eggs, rum, and vanilla.

Mix on medium until everything is combined.

Add in the flour and baking soda and mix on low until the flour is somewhat incorporated. Bump the mixer up to medium and mix until combined.

Divide the batter in half and place it in the 2 mini loaf pans or put all the batter in 1 8 inch loaf pan.

Bake mini loaves for 40-45 minutes or until it's done. The 8 inch will take 1 hour and 8-10 minutes. Place a toothpick in the middle of the loaf and if it comes out clean or with a few small crumbs on it, it's done. If there is still batter on the toothpick, give it a few more minutes and test it again.

Let cool in the pan for 10 minutes and then turn out onto a cooling rack to finish cooling.
Nutrition
Calories:
1502
kcal
Carbohydrates:
191
g
Protein:
18
g
Fat:
75
g
Saturated Fat:
45
g
Cholesterol:
393
mg
Sodium:
1373
mg
Potassium:
504
mg
Fiber:
4
g
Sugar:
111
g
Vitamin A:
2480
IU
Vitamin C:
6.5
mg
Calcium:
89
mg
Iron:
5.7
mg
(Nutrition facts are an estimate and not guaranteed to be accurate. Please see a registered dietitian for special diet advice.)
These are the pans I used. I bought mine off amazon.
Cookie Dough and Oven Mitt is a participant in the Amazon Services LLC Associates Program, an affiliate advertising program designed to provide a means for sites to earn advertising fees by advertising and linking to Amazon.com