Cookie Dough and Oven Mitt's most popular recipes 2016. It's happening right here, right now.vWe're going to start at 10 and work our way down to number one. I'm pretty shocked by my most popular post, honestly. It's a good one, but still crazy.
You probably have noticed that I've been pretty darn skimpy on the blog posts since Christmas. I needed to take a little breather. Things were crazy in November and December. Most weekends I found myself still working to keep caught up. No one likes to spend their weekends working, do they?
Don't worry though, I did keep myself busy doing some behind the scenes maintenance on the blog. I hope to even have a new design up in the next couple of weeks. Exciting stuff!
Now that's get to it, shall we.

#10. Mocha Cream Pie
#8. Easy No Bake Butterfinger Bites
#7. Chocolate Peanut Butter Crunch Trifles
#3. Rock Candy
#2. Coffee Cupcakes with Coffee Buttercream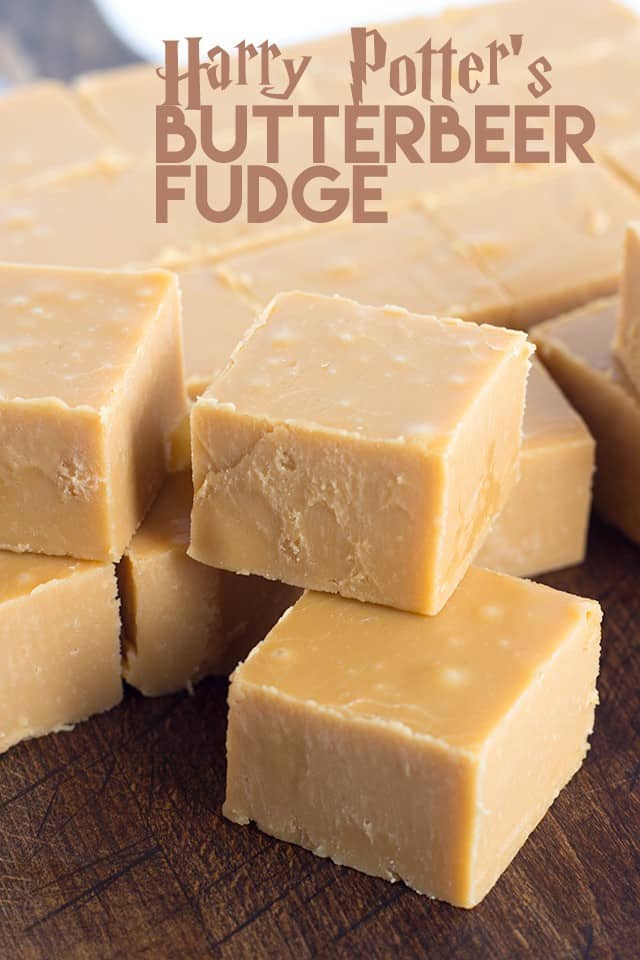 #1. Harry Potter's ButterBeer Fudge
You made it! That's right, Harry Potter fans are still alive and well. People have gone crazy for this fudge recipe. I'm still waiting for my butterbeer cupcakes to catch on. It will hopefully happen.
Anyway, I want to thank all of my loyal readers, friends, and every single passerby. Without you, my hobby would have never become my business and livelihood. Let's make 2017 even more awesome. Let me know below what you would like to see on the blog this year!