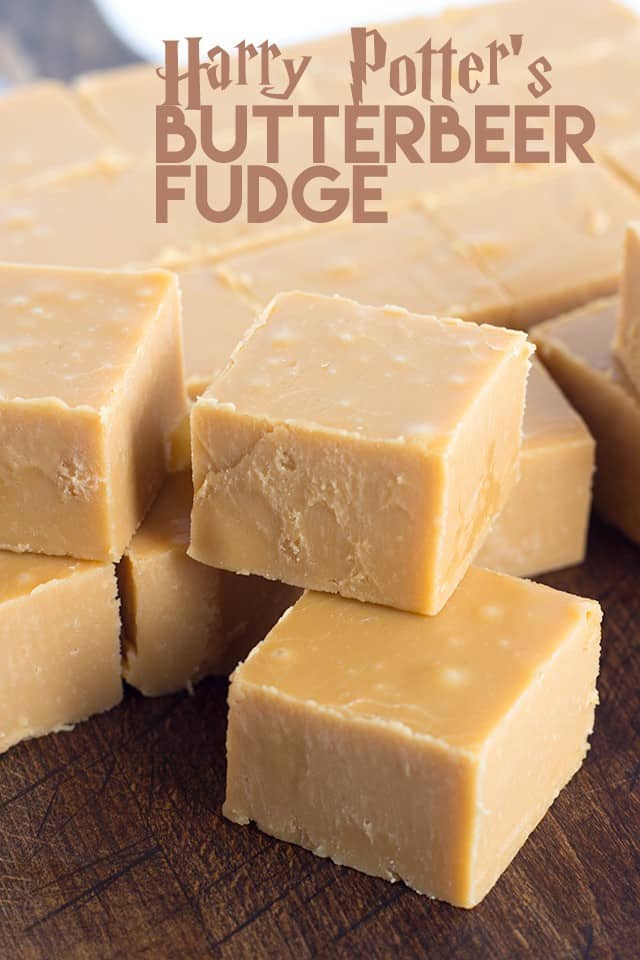 I teamed up with a few of my blogger friends to make some Harry Potter goodies. I thought I would try my hand at making some of Harry Potter's butterbeer fudge. It came out pretty darn AMAZING. It has the flavor of butter rum and butterscotch. It's incredibly silky too. You should probably give this recipe a try and share it with everyone. I've always been a huge fan of a butter rum flavor. My mama used to make rock candy every year at Christmas time and my favorite was always.. you guessed it!! butter rum. 
It's not an intense real rum flavor where you think you might be intoxicated after eating a piece. It's a smooth, heavenly flavor. I'm probably slightly bias being that I have a real love for it, but yeah. Harry Potter knows what's up. I would have everything butterbeer flavored if it were up to me.
I've been a big fan of Harry Potter from the very beginning. I've bought the books, watched the movies and loved Daniel Radcliffe through his rapping Blackalicious' "Alphabet Aerobics." Man, if you haven't watched that, you probably should because Harry Potter can do some rapping.

Harry Potter's Butterbeer Fudge
Ingredients
¾ cup butter
½ cup half and half
7.5 oz jar of marshmallow cream
2 cups granulated sugar
½ cup brown sugar, packed
1 + ½ tsp. rum extract
1 + ½ tsp. imitation butter extract
11 oz. butterscotch chips
Instructions
Prepare an 8x8 pan by lining it with tin foil and spraying with non-stick cooking spray.
In a saucepan, add in the butter, half and half, marshmallow cream, granulated and brown sugars. Stir to combine. Place over medium heat and stir constantly.
Once the mixture comes up to a boil. let boil for 5 minutes. Don't mistaken the air pockets from mixing for boiling.
Once the mixture has boiled for 5 minutes, remove from the heat and add in the extracts and butterscotch chips. Mix until the chips are completely melted.
Pour into the prepared pan and give it a few taps to smooth the top.
Place in the fridge and let chill. Cut and serve.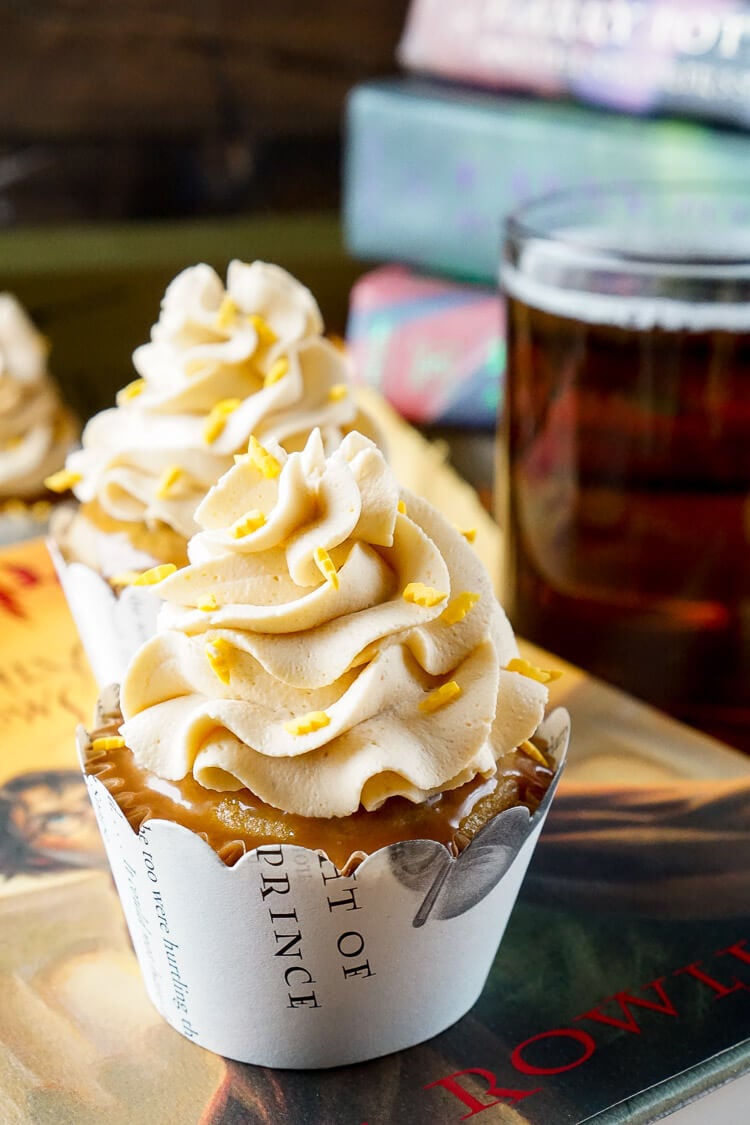 Harry Potter Butterbeer Cupcakes by Sugar & Soul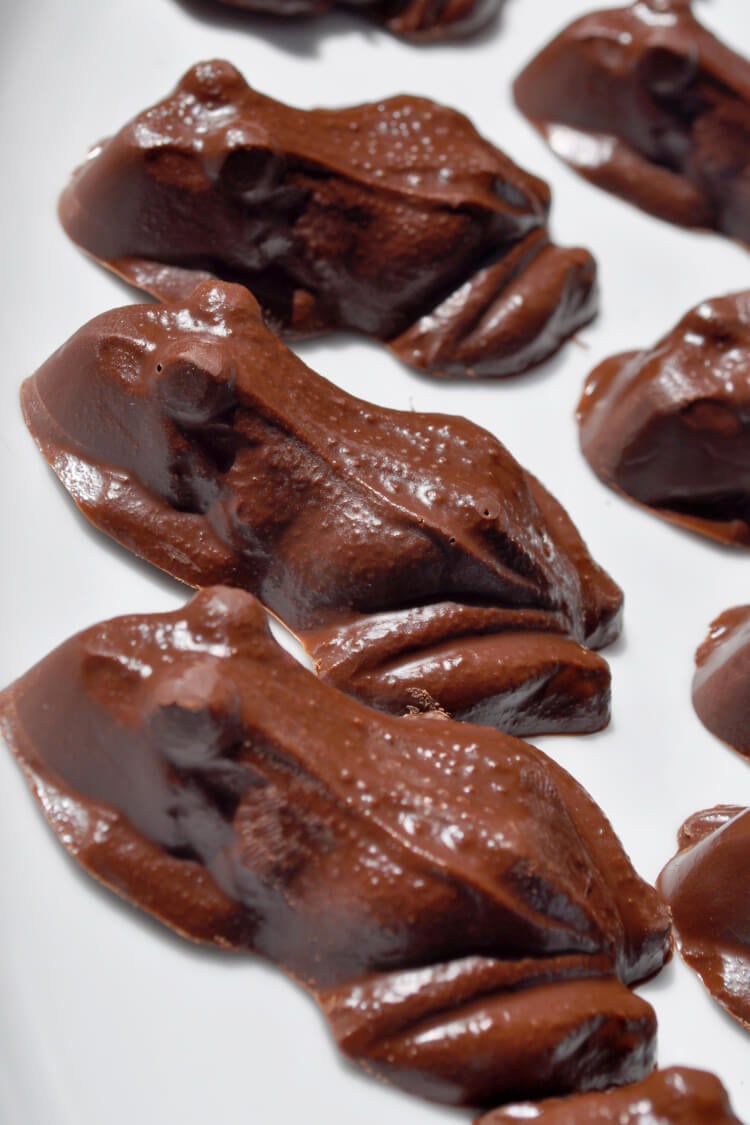 Harry Potter Party by The Love Nerds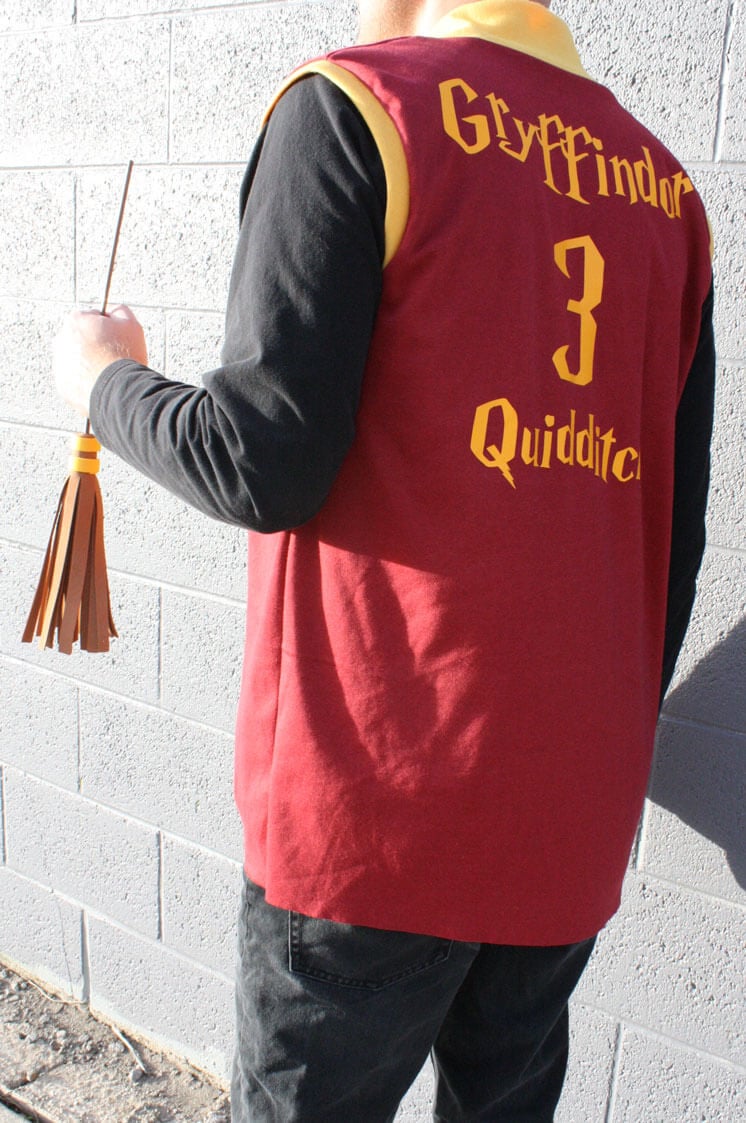 Harry Potter Quidditch Jersey Tutorial by Rae Gun Ramblings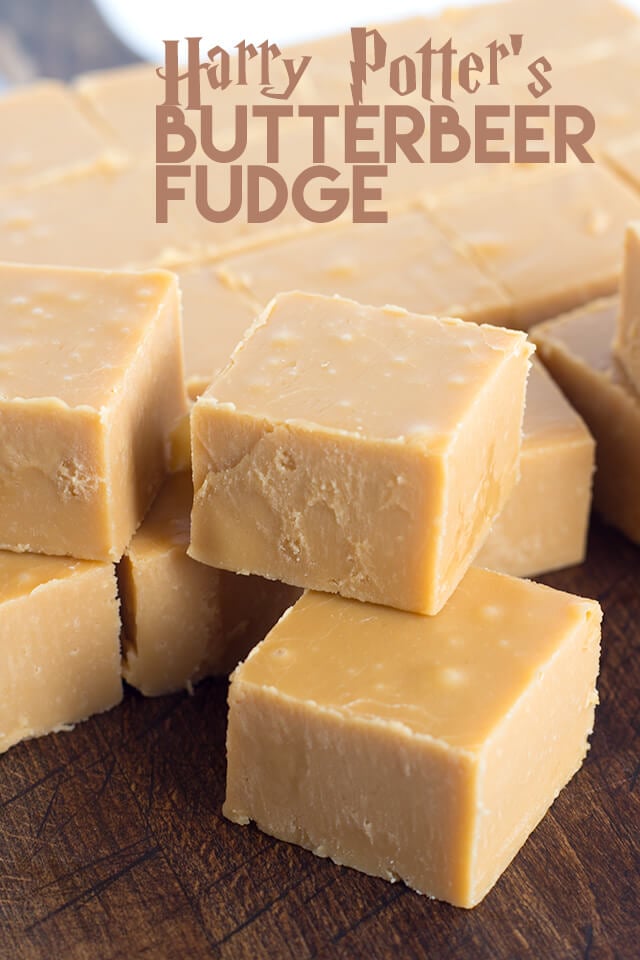 Harry Potter's Butterbeer Fudge by Cookie Dough and Oven Mitt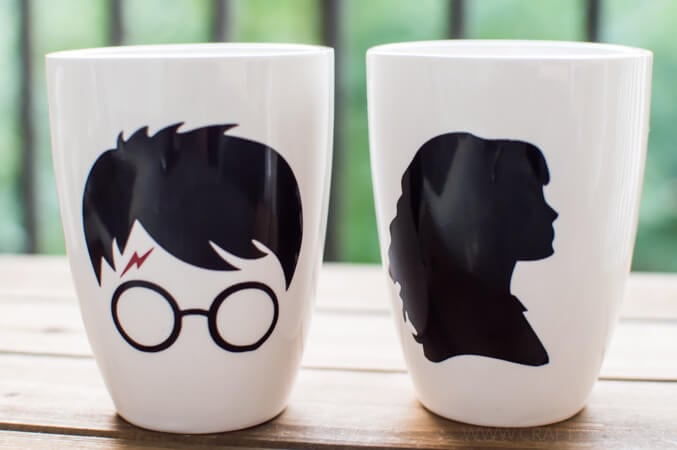 His & Hers Harry Potter Mugs by The Crafty Wife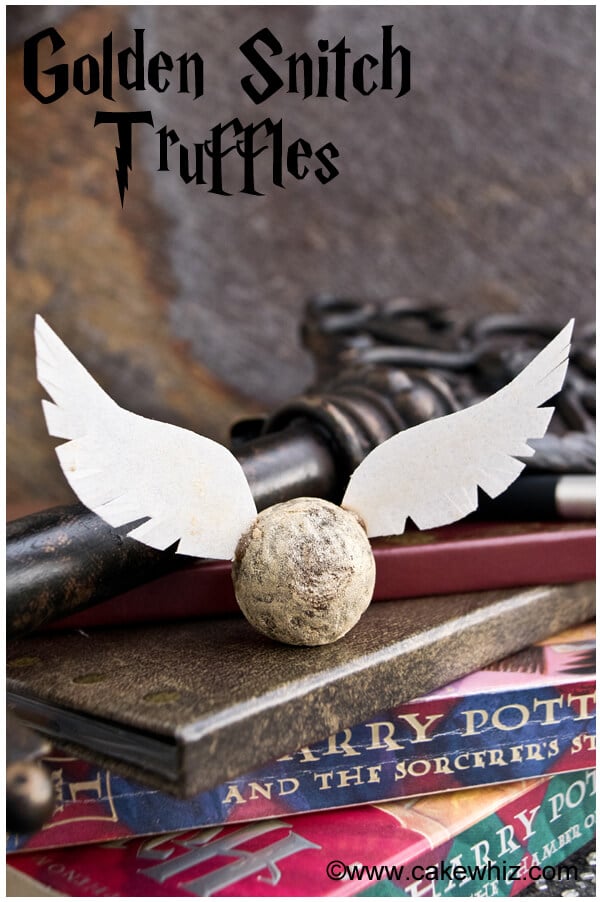 Golden Snitch Truffles by CakeWhiz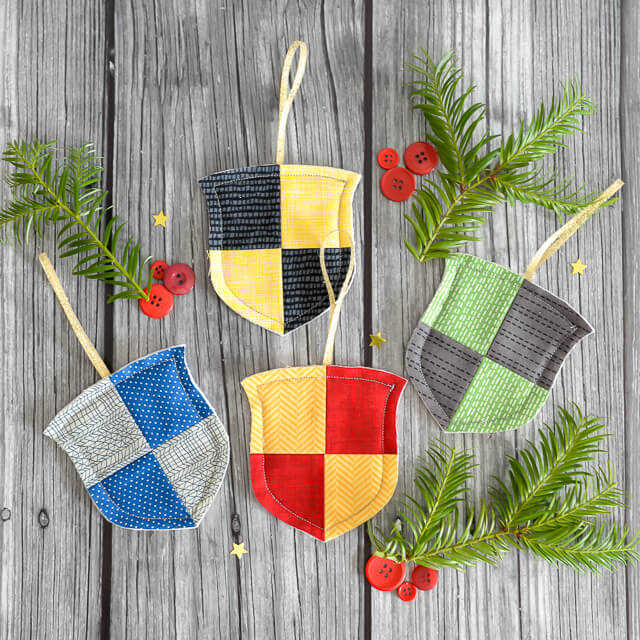 Hogwarts House Crest Ornaments by Hey, Let's Make Stuff
Harry Potter Butterbeer Cake by Eat It & Say Yum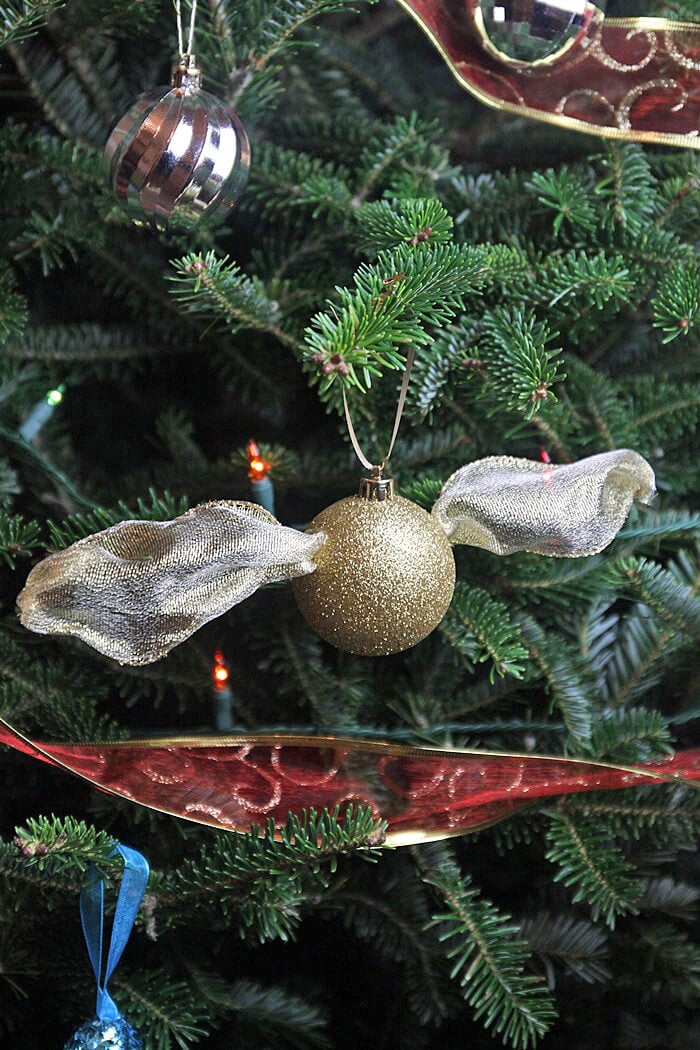 Harry Potter DIY Golden Snitch Ornament by Kid's Fun Review